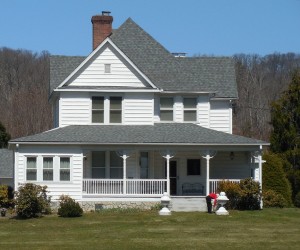 Roof replacement is a very important work and perhaps may be the most important job needed to protect your home from all kinds of environmental damages which could result from wind, rain, snow, ice and other factors. The cost of replacing your roof may vary according to the size of your house and what type of roofing materials you want to use in your roof replacement job. Apart from the material cost there is also the labor cost factored into the total cost of your roof replacement job. Each company's labor charge may differ from one another.
How much does typical Roof replacement cost?
If you decide to use common replacement roofing materials, a roofing company could charge as low as $5,0000 to $7,000, this price range would again depend on the size of your house and the number of shingles needed to complete you roof replacement. If you decide to use more expensive roofing materials it could cost about $25,000 or more.  Another war to value the estimated cost of your roof repair work according to roofing experts is to cost out an estimate of $5.43 to $7.05 for each shingle roof. This could amount to about $1,095 to $1,540 for each 200 square feet, or two squares. Other factors which could also weigh in on the total cost of roof replacement for your house could depend on what part of the country one lives along with the average labor and materials cost in your area.