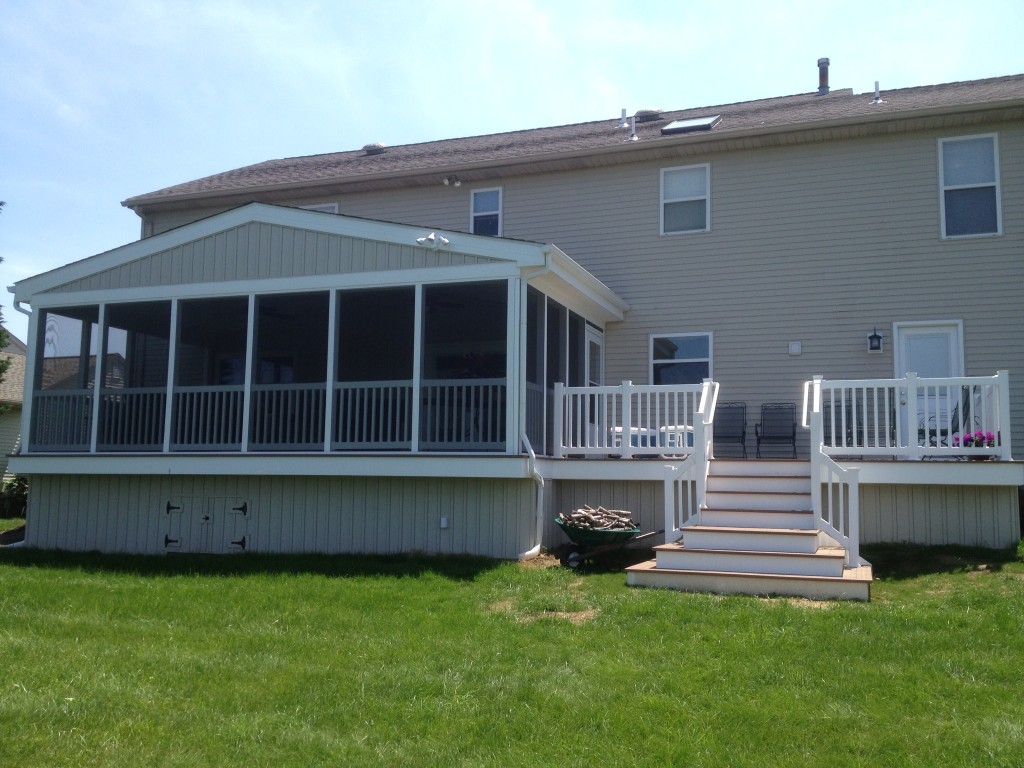 A sunroom can be a relatively inexpensive way to increase the living space of your home and enjoy the outdoor weather at the same time. Typically costing less than a den or family room, sunrooms can be used for three of the four seasons, and are more usable and comfortable than a simple porch or deck. Considering permits which may be required, site preparation – which usually means pouring a concrete slab – framing, windows, flooring, ceiling, electric, insulation, and other accents and details, the national average cost to build a sunroom is about $41,000. Four-seasons designs can be used all year and can run $60,000-$70,000, which includes an added cost for temperature control.
The cost of a sunroom varies based on size, location relative to the existing home, décor, custom extras, geographic location, and the type of room added. A sunroom can be a three- or four-season room, screened-in porch or patio, solarium all-glass enclosure, or traditionally framed room. You can choose a wooden, vinyl, or aluminum frame. Wood costs the most, aluminum the least.
A patio enclosure can be built for much less, with the average cost being about $15,000. Prefabricated sunrooms with glass walls start around $10,000 for a small (8 X 10) space, and average $15,000-$35,000 for a 200-square-foot addition. A two-season, do-it-yourself kit can be purchased for as little as $1,000. This type of sunroom will have glass window panes and insect screens, but will not be all-weather proof.