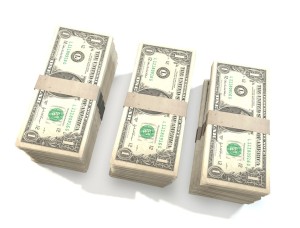 Remodeling a home can be an expense that you don't necessarily have a ready supply of cash available to finance. Luckily, there are several borrowing options open to homeowners that can help you renovate your property into your dream home. The important thing to remember before you begin researching loans is to get an accurate estimate of how much the remodel will cost. If working with a contractor, request a detailed estimate and add a minimum of 10 percent to that price in case of any extras that pop up during the renovation process.
Home Equity Loan and Line of Credit
If you have equity in your home, this is probably the most likely option you'll choose to pay for your remodel. Loan amounts can range from 80 to 100 percent of the appraised value of your property. A home equity loan has fixed rates and terms with payments required monthly. A home equity line of credit will likely have a variable interest rate and offer a revolving line of credit that you can access as needed while making the renovations.
Low-Interest Credit Cards
If you're not doing a major remodel, you may be able to finance small to medium-sized home projects with a low-interest credit card. Many credit card companies extend new customers a grace period where interest rates remain at 0 percent. If you're certain you can pay off the card within this period, this could be a good option.
FHA Loan
The Federal Housing Association allows qualified applicants to receive low-interest loans for home improvements. The FHA insures the loan and borrowers must go through an approved lender.