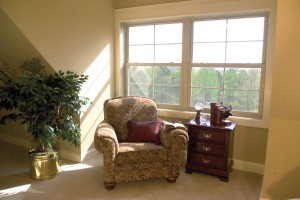 When you need home remodeling in Delaware, you want a company you can rely on and trust to get the job done right and give you quality work from start to finish. You can get all that and more with First State Contractors and the value they provide to all of their clients. As a family-owned, third-generation company that offers both interior and exterior work, First State Contractors is licensed, insured, and bonded to give you peace of mind in your remodeling goals.
We will approach your project with a high level of skill and a sharp focus, and will work with you to make sure you're getting everything you want and expect in the finished product. Our reputation in the community is long-standing, and our service and quality is unmatched throughout Delaware. With deep dedication to happy clients and expertise in all areas of design, we can provide you with an end result that you can appreciate and love for a long time to come.
While almost half of our satisfied clients are residential, we also work with a number of commercial and multi-housing clients to develop their vision and remodel their space. That can help bring an idea to life, and provide a wonderful place to live, work, or do both of those things. Whether you are interested in remodeling a room in your home or you want to have an entire commercial building redesigned to fit your needs, reaching out to First State Contractors is the right call.