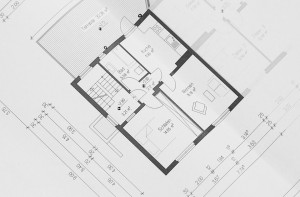 First State Contractors in Chadds Ford, PA offers quality, detailed workmanship. Your project will have a team of well-trained individuals to handle your construction needs. One of those needs is the complex task of construction planning.
Our Construction Planning Process includes:
Pre-Construction Planning – Prior to construction, pre-construction involves planning, designing, and evaluating the cost of the project.
Project Scheduling – The plan to be laid out and completed by the deadline.
Cost Estimating – The estimated budget for the project.
Design Review/Value Engineering – Discuss and review the design during development, construction, and operational phases.
Construct-ability Review – Certifies that the structure or land can be built upon or renovated.
Scope Definition – Understanding the project to be created.
Weekly or Bi-weekly Meetings Based on Schedule – The planned meetings determine that the project is on schedule.
Detailed Schedule Updates – Updates during each phase of the project to ensure the schedule is being followed.
Subcontractors Weekly Meetings (Schedule, Change Orders, Safety, etc.) – Subcontractors meet to determine changes, delays, and analysis of the projects progress.
Owner Change Orders- Time Extensions – If the client has additions to the project, appropriate extensions to the project schedule will be made.
Inspections (State & Local) – Inspections take place maintain proper city and state building codes and regulations.
Payment Applications – A schedule with full payment details.
Request for Information (RFI) – A document to request more information about a vendor.
Submittals- Subcontracts – A timely drafted report that documents the required materials need to work on the project.
Material Ordering – Ordering the correct materials needed.
Sub Back Charges – A billing charge for incomplete or damaged work.
Independent Inspections & Testing – An outside inspection company that offers testing and inspection of the construction work and project details.
Punch List – a project listing that details work that is incomplete or not up to code. These items must be completed to the client's specifications before the final payment can be made.