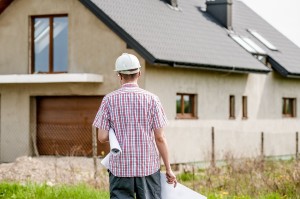 Our team strives to be the best commercial renovator in Pike Creek, DE. We believe that our area has successful businesses and properties. It is important that buildings are preserved and well maintained for optimum utilization. First State Contractors will immediately come to your mind when it comes to renovations of commercial properties. We offer a wide variety of projects for different businesses that is included in the following list.
Hospitality & Entertainment
We service all inquires within these projects including of restaurants, school kitchens/dining halls, movie theaters. Due to the volume of customers that use these areas on a daily basis, it is easy for them to endure extensive wear and tear. Customers/clients see with their eyes first and make their judgments based upon aesthetics. Part of your success stems from making sure that your property can properly function and look flawless.
Electrician Services
Our in-house electricians specialize in projects of any size no matter how small or big they are. It is vital to ensure that your electrical system serves its purpose and is sustained at the highest standards. What our professional team does is inspect your current electrical system. After a thorough investigation, we will assess the options we believe are beneficial to your property. The worse case scenario any business can incur is having faulty wiring. Not only does it cause your machines to become disruptive during use, it becomes a health hazard to everyone around.
Here are a few building solutions, that we can assess for your electric services.
   Wiring Updates

   Standby Generators

   Data & Voice Cabling

   Troubleshooting & Repair

   Panel & Service Upgrades

   Remodel Lighting Design

   Landscape Lighting

   Safety Inspections

   Solar & Wind Generation (for those who choose to utilize eco-friendly options)
If you would like to request more information about your project, feel free to contact our team of representatives at your earliest convenience or call 866-398-9103.