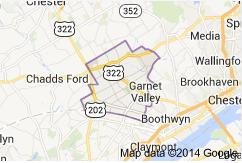 When it comes to commercial renovations in Garnet Valley, PA there are many aspects to think about. Here are some of the things you need to understand with the professional you choose:
Pre-Construction Planning-

This is the planning stage where assessments and data are used to form recommendations for the project

Project Scheduling-

You want to make sure the project is scheduled correctly to ensure that everything is on track

Cost Estimating-

This should be done by a professional to ensure that it is kept as close to the estimate as possible

Design Review/Value Engineering-

The point of this is to ensure that everything is ready to go and all of the team is on the same page

Construct-ability Review-

As an essential project management task this ensures that foreseeable issues have a plan of action to keep the project moving along smoothly

Scope Definition-

Here is where you will define the scope of each member of the team so people know what is expected of them

Weekly or Bi-weekly Meetings Based on Schedule-

These meetings assess where the project is as well as address any concerns

Detailed Schedule Updates-

You should expect updates on the progress so you can know for yourself how things are progressing

Sub-contractors Weekly Meetings (Schedule, Change Orders, Safety, etc)-

For sub-contractors it is essential to make sure regular meetings happen to keep everyone on track and let them know about any changes

Owner Change Orders-

Time Extensions- Sometimes an owner makes a change to the order and this needs to be dealt with right away to help ensure that things stay on task

Inspections (State & Local)-

The general contractor will need to know the inspections needed and ensure they are done promptly

Payment Applications-

The terms for payment are generally set before construction begins so all parties know what to expect

Request for Information (RFI)- This is the first step of the construction process where the owner asks the contractor for more information on the services they offer to determine if it is the right contractor for the commercial renovations in Garnet Valley, PA
Submittals- Subcontracts-

These drawings are needed for the architect and engineer to ensure that everything is sound before construction can begin

Material Ordering-

Clients and contractors will discuss the materials needed as well as the budget to make ordering possible

Sub Back Charges-

This is generally something that needs to be addressed when a sub-contractor files a lawsuit and needs to be documented properly

Independent Inspections & Testing-

 These tests and inspections are often required to ensure the quality of the work from an unbiased source

Punch List-

This list of tasks with minimal time to complete is something a contractor must look at regularly to keep things moving along.
A company like First State Contractors is here to streamline this process. Call 866-398-9103 or contact us here and get started.