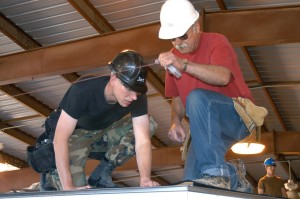 Commercial remodeling can benefit a business in many different ways, and even make it more profitable. Some customers actually draw their first impressions based upon the building's exterior, because it's seen first. An inviting, well-maintained interior is far more appealing than a neglected perimeter.
There are also benefits to remodeling the commercial interior space in Glen Mills, PA. This is especially true of the waiting rooms and bathrooms, because the clients spend prolonged time here.
A restaurant with clean and well-stocked bathrooms can attract more regular customers than a poorly kept facility.
Remodeling a business is an investment, because it offers palpable competitive advantages. Choose First State Contractors for a strategic plan that is right for your next commercial remodel. It's important to plan the remodeling out of peak season for your particular field. An ice cream shop you would want to remodel in the winter while a ski lodge should wait until summer.