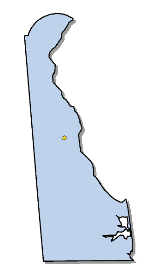 If you are thinking of remodeling your commercial space in Delaware, First State Contractors can help by offering you services with well-trained technicians and contractors. Our skilled craftsmen will listen to your needs and work on your project from start to finish. We are available to design, repair, and provide maintenance services. Our experts can build, inspect, and troubleshoot areas of the work at every stage of development. You will feel comfortable from beginning to end.
We offer complete services for your commercial construction and remodeling projects in Delaware and Pennsylvania. Many business properties include restaurants, banking centers, schools, department stores, parking structures, hotels, and more.
Planning
The first step to designing or remodeling a space is the plans. We will draw plans able to fit your needs. Whether your project entails a large building structure or an economical dining space, we can detail every aspect of the project.
Remodeling
Our team of experts will review the plans and begin to implement them per your instructions. The construction and remodeling processes can be long, be with our help, manageable. With a detail-oriented list of assignments our team members will do our best to order the proper parts, clear inspections, and maintain timely schedule.
Post Remodel
It is important to meet and reassure confidence in our work. After the remodeling is complete, we are available to meet with you and go over the final procedures and necessary instructions for operating certain items. Maintenance opportunities are critical in maintaining a proper balance of equipment. We can offer a maintenance schedule for materials that need regular attention.
First State Contractors offers highly qualified and skilled craftsmen to provide you with the best service you will need for your next project.