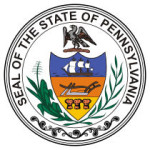 When you need the best commercial contractors in Pennsylvania, First State Contractors is the company to call. They specialize in all types of commercial projects: banking, hospitality, entertainment, parking structures, education, retail, and food service. First State Contractors designs the project from scratch, hires the contractors and craftsmen to do the job, inspects sites, and organizes the work schedule. After completion, they help maintain and fix any problems with the building or structures.
First State Contractors has experience in building new structures and remodeling old ones. They fully inspect any building before remodeling or starting work. With more than 50 years experience in the business, they are licensed, bonded and insured. The staff takes large or small commercial project for clients. Designs for shopping malls, banks, schools, restaurants, hotels, motels, convention centers, parking structures, stores, and businesses are part of their portfolio.
The staff handles pre-construction services of design, estimates, inspections, engineering review, scheduling, and payments. First State Contractors also handles materials, contracts, inspections, schedule and problems during the construction process. After completion, the company's employers are always available to troubleshoot and fix any problems that arise. They pay close attention to safety in all stages of commercial projects.

Call First State Contractors at 866-398-9103 or email us to get an estimate on a commercial project and learn more about their special services.