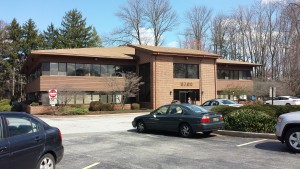 Are you in need of a commercial builder in Landenberg, Pennsylvania? You have hit the right place. We can manage your project from start to finish. With the expert technicians and skilled craftsman of First State Contractors, our commercial building company has everything you need.
Pre-Construction Planning

– Involves the client and the builder coming together to discuss plans, designs, schedules, and budget information.

Project Scheduling

– A comprehensive schedule that consists of each phase of development and its expectations.

Cost Estimating

– The estimated of cost of materials and time for the commercial project.

Design Review/Value Engineering

– An examination to improve the design of the construction.

Construct-ability Review

– The review of the building's structure to determine if construction can be taken place.

Scope Definition

– The parameters for which the project entails.

Weekly or Bi-weekly Meetings Based on Schedule

– Meetings that introduce changes and updates to the base project plans.

Detailed Schedule Updates

– As the work advances, the schedule is consistently updated.

Subcontractors Weekly Meetings (Schedule, Change Orders, Safety, etc.)

– Meeting regularly to discuss delays, ordering materials, and staying on schedule.

Owner Change Orders- Time Extensions

– The client adds or removes work and then establishing extensions to the deadline.

Inspections (State & Local)

– Codes and regulations need to be followed, so state and local inspections must be made.

Payment Applications

– An established list of payment scheduling dates.

Request for Information (RFI)

– A written request to ask for more detailed information concerning a supplier.

Submittals- Subcontracts

– Prior to construction, a list of necessary materials and supplies are reported to the contractor.

Material Ordering

– Quality and essential materials are ordered for the project.

Sub Back Charges

– Charges applied to a contractor or subcontractors account in order to pay for damages or an incomplete work product.

Independent Inspections & Testing

– Bringing in an independent company to perform tests and inspections on the building project.

Punch List

– A list of work that must be completed before payment can be made.